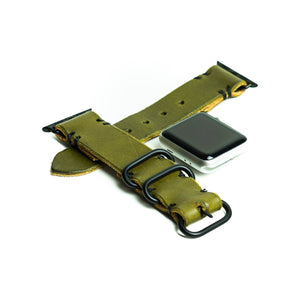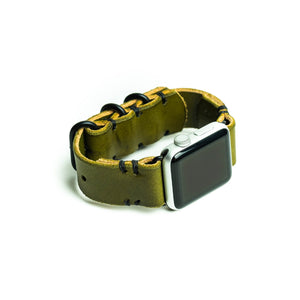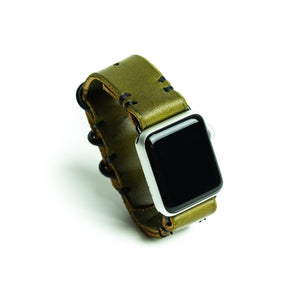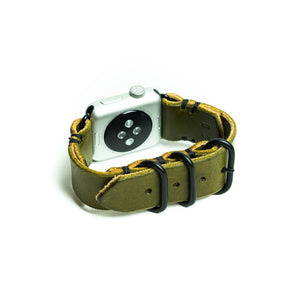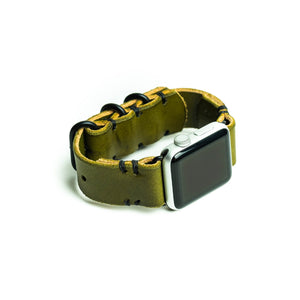 Mission Watch Band (Apple Watch) - Olive
San Franciscos Mission District is one of the most eclectic and vibrant neighborhoods of the Bay area. Home to arguably the best Latin food in the city, take a walk between 18th to 25th street and you can feel how this part of the city is proudly rooted in its beautiful and raw culture. No tall skyscrapers or lots of intricate modern buildings, just a lot of small businesses thriving on every corner and Victorian-styled homes all blended with the "It's always sunny in the Mission" weather so you're never far from a unique food and weather experience here. 
Whether you're hanging out in Dolo enjoying drinks from the "Coconut Man" or getting lost looking at the latest murals in the infamous Clarion Alley, make sure you're keeping track of time to beat the lines for tacos on the roof at El Techo. 
So with that being said, "When are we meeting in the Mission?"
Info
Width: .86" (22mm)
Fits Wrist: 5.5"-7.75" (14cm - 19.7cm)
Hole Spacing: 3/8"
Silver Hardware: White Thread
Black Hardware: Black Thread